AMD Athlon X4 845 Review: A Perfect Budget CPU For Gaming And Multitasking
Author: HP Date: Manufacture: AMD Product Name: Athlon X4 845 Price: $70 Warranty: 3 Years
Introduction

A few months ago, AMD released a refresh of their popular Kaveri APUs and along with that, they released the Athlon X4 845 CPU. The Athlon X4 845 is the most interesting chip AMD has released thus far because this is the first desktop processor featuring the company's new 28nm Excavator architecture technology, an updated version of the Steamroller architecture featured on Kaveri processors which launched in June 2014.

AMD's Athlon X4 845 utilizes the FM2+ socket and it is based on the Carrizo die with the GPU and FCH (Fusion Controller Hub) disabled. The Excavator architecture technology is the company's final revision of the Bulldozer family and will accompany us until 2017. The next generation architectures that will replace the Excavator architecture will be the x86-64 Zen and AArch64 K12 architectures.

The Athlon X4 845 features four Excavator cores or two Excavator modules, clocked at 3.5GHz base and 3.8GHz maximum turbo boost. It has 2MB of L2 cache and no L3 cache since AMD's APUs have never had L3 cache and the Athlon CPUs are technically APUs but with the GPU cores disabled.

The Athlon X4 845 offers eight PCI-Express 3.0 lanes which is plenty if you are building a budget gaming machine and you will never really run into a GPU bottleneck unless you plan on doing Crossfire/SLI setup but in that case you'd probably better invest in a better CPU.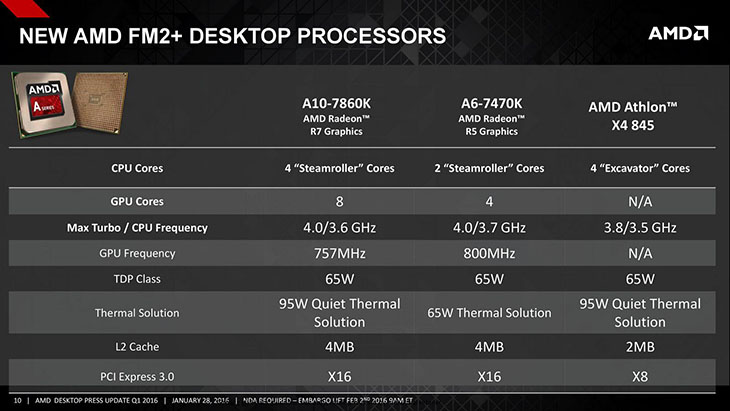 The biggest change with the Excavator architecture is not performance improvement but rather the focus on reduction in energy consumption which explains the TDP of 65W. AMD has managed to achieve a 23% area reduction with the Excavator architecture in the same 28nm technology node compared to Steamroller. Along with with other core optimizations such as prefetch improvements and lower latency, AMD has also managed to double the capacity of the L1 data cache without increasing power consumption and this should offer a 5-10% percent increase in IPC.

The Athlon X4 845 comes bundled with an improved heat sink and fan that is much better than the previous AMD's stock cooler. Stock heatsinks often are loud and most users usually swap them for an aftermarket cooler but the new cooler offers great cooling and acoustic performance.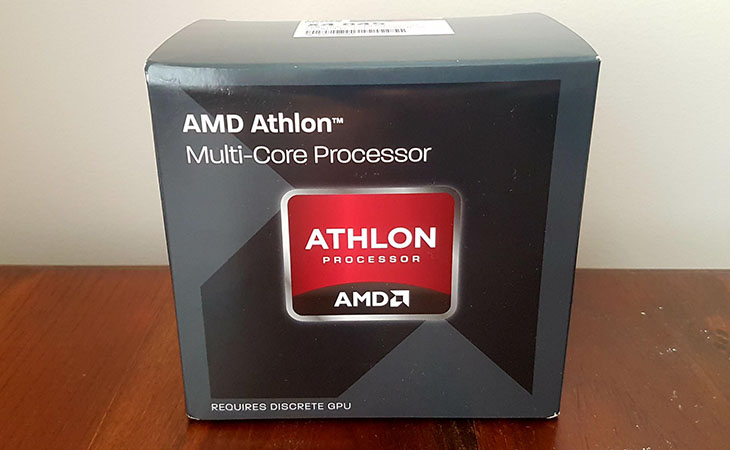 AMD has sent me the ASRock A88M-G/3.1 motherboard which has a nice color scheme and I really like that the VRMs have heatsinks which you don't see often with most FM2+ motherboards. Overall, this is a pretty good FM2+ motherboard that has plenty of SATA ports, four RAM slots, USB 3.1 Type-C and high quality audio.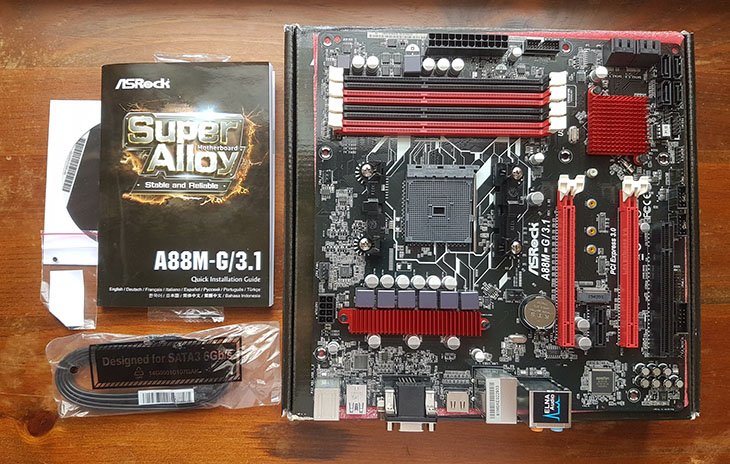 Some older FM2+ motherboards will not work with the new X4 845 processor so make sure you are using a compatible motherboard and remember that you need the latest BIOS to run the Athlon X4 845 CPU.
Comparison
AMD Athlon X4 FM2+ Processors Lineup
Model:
AMD Athlon X4 835
AMD Athlon X4 840
AMD Athlon X4 845
AMD Athlon X4 850
AMD Athlon X4 860K
AMD Athlon X4 870K
AMD Athlon X4 880K
CPU Process Node:
28nm
28nm
28nm
28nm
28nm
28nm
28nm
CPU Codename:
Carrizo
Kaveri
Carrizo
Godavari
Kaveri
Godavari
Kaveri
CPU Architecture:
Excavator
Steamroller
Excavator
Steamroller
Steamroller
Steamroller
Steamroller
Cores / Threads:
4/4
4/4
4/4
4/4
4/4
4/4
4/4
Core Clock:
3.1 GHz
3.1 GHz
3.5 GHz
3.2 GHz
3.7 GHz
3.9 GHz
4.0 GHz
Boost Clock:
N/A
3.8 GHz
3.8 Ghz
3.9 GHz
4.0 GHz
4.1 GHz
4.2 GHz
L2 Cache:
2MB
4MB
2MB
4MB
4MB
4MB
4MB
L3 Cache:
N/A
N/A
N/A
N/A
N/A
N/A
N/A
TDP:
65W
65W
65W
65W
95W
95W
95W
Socket Support:
FM2+
FM2+
FM2+
FM2+
FM2+
FM2+
FM2+
The Athlon X4 845 is not the only processor featuring the Excavator technology, AMD also plans on releasing the X4 835 processor. Not much is known about the X4 835 but it looks like it has the same specifications as the X4 845 but it runs at a lower frequency. Since these CPUs are not K versions, the multiplier is locked on both.
Navigation: