AMD FX-6350 Versus Intel Core i3-6100 Review
Author: HP Date: Manufacture: AMD Product Name: FX-6350 Price: $129.99 Warranty: 3 Years
Introduction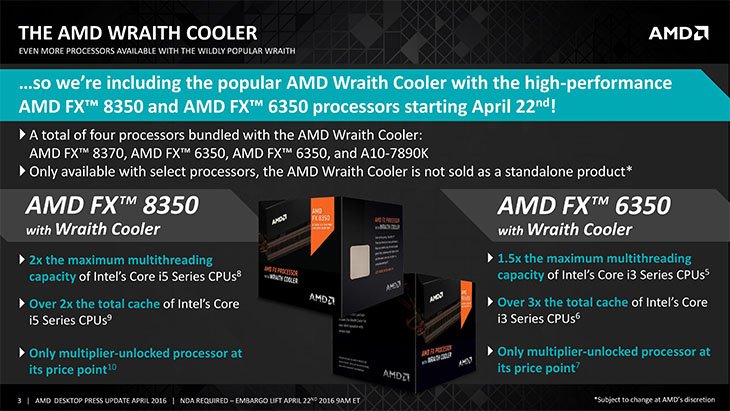 Many gamers on a budget choose AMD FX processors for their builds because they provide the best price/performance ratio. The stock cooler that ships with a processor is often thrown away because they are loud and don't provide acceptable cooling performance and that's why AMD designed the Wraith cooler which can handle TDPs of up to 125 watts. In terms of price, the direct competitor of the FX-6350 is the Core i3-6100 which is the processor that I will be comparing the FX-6350 to in this review.

AMD initially announced the Wraith with the FX-8370 and A10-7890K processors but the FX-8350 and FX-6350 are also shipping with the Wraith. The Wraith comes bundled only with these processors and it's not available as a standalone cooler. The Wraith Cooler has the same 125W cooling rating as its predecessor but it has more surface area and an improved fan that cools better while being much quieter. AMD has done a great job designing the Wraith and you can read my Wraith review here.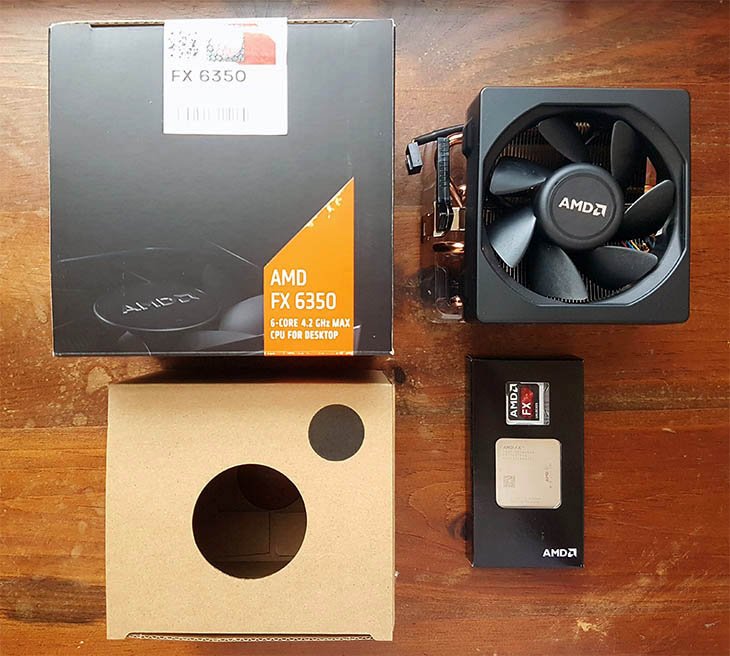 The packaging is secure and it has a see through side showing the CPU. It sports a black and orange color scheme which makes the box stand out. The label at the top lists the specifications of the processor and the items that you will find inside the box. The rear of the packaging has some marketing information. Once open, you'll see the CPU, FX sticker and the Wraith cooler that is in a cardboard box.
Comparison
CPUs Tested In This Review
Model:
AMD FX-6350
Intel Core i3-6100
Price:
$130
$120
Core Name:
Vishera
Skylake
Manufacturing Tech:
32nm
14nm
Cores / Threads:
6/6
2/4
Base Freq:
3.9 Ghz
3.7 GHz
Boost Clock:
4.2 Ghz
N/A
L2 Cache:
3 x 2 MB
2 x 256 KB
L3 Cache:
8MB
3MB
TDP:
125W
65W
Socket:
AM3+
LGA 1151
Unlocked:
Yes
No
The FX-6350 processor has six cores based on the 32nm process and is clocked at 3.9 GHz with a boost clock of 4.2 GHz. The chip comes with 6 MB of L2 cache and 8 MB of L3 cache and it is compatible with the AM3+ platform. The Intel Core i3-6100 is a hyperthreaded dual-core that is based on the 14nm Skylake CPU architecture. It is clocked at 3.7 GHz and doesn't feature any Turbo Boost clock. It comes with just 3 MB of L3 cache and a TDP of 65W.
Navigation: