AMD Athlon X4 880K Versus Intel Pentium G4400 Review
Author: HP Date: Manufacture: AMD Product Name: X4 880K Price: $94.99 Warranty: 3 Years
Introduction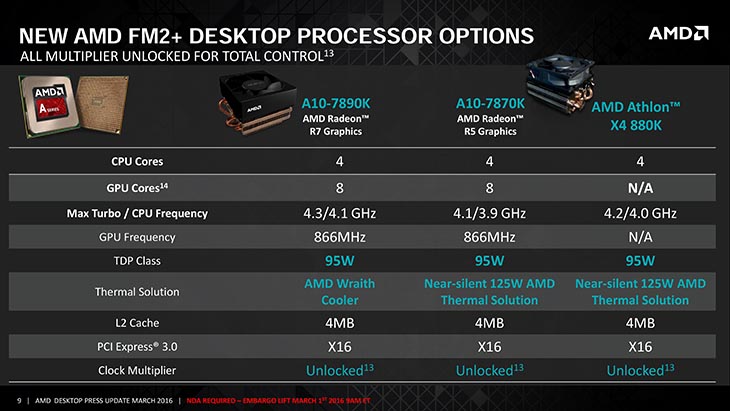 AMD's Athlon X4 880K is all about value and while it is nice to have the latest and most powerful hardware, most of us can only afford something in the mid to low-end. The Athlon X4 880K is essentially a A10-7870K/7890K without an integrated R7 GPU, allowing the X4 880K to be about $50 cheaper than the A10-7890K. When you are on a budget, every cent counts toward a graphics card so if you are looking to play modern games, it is a smarter choice to get an Athlon X4 880K CPU with a dedicated GPU than the A10-7890K APU.

The Athlon X4 880K retails for $95 and it is a quite capable and affordable chip for gaming at 1080p. It comes unlocked so it is easily overclockable and the new improved stock cooler is quiet. The X4-880K has four cores so it's equipped to run the newest game titles. Many of the newest game titles require more than two cores so having a quad-core is a must nowadays if you want to play the latest titles. AMD is shipping the X4 880K with the "near-silent 125W thermal solution" that's actually quite good compared to the previous stock cooler that were too loud.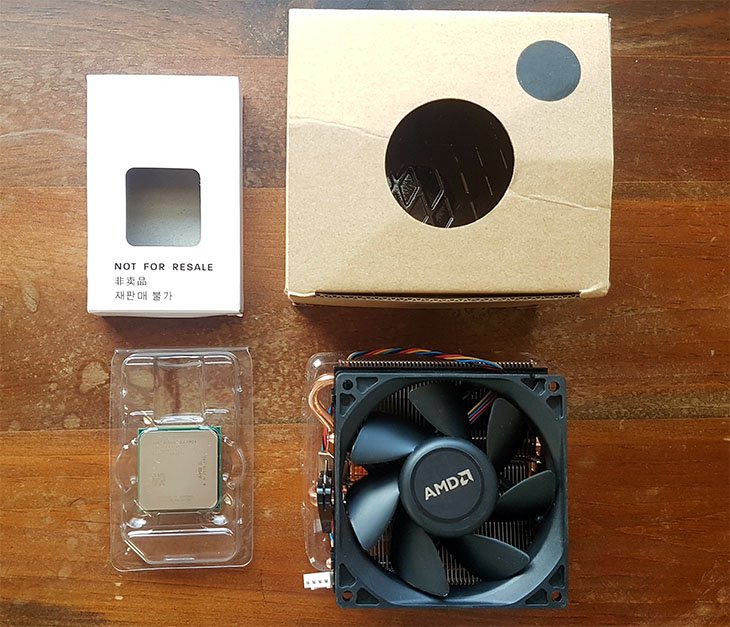 The stock cooler that ships with the X4 880K is the same as the Wraith Cooler that ships with the flagship A10-7890K and FX-8370/50. The only difference is that the X4 880K's cooler lacks the plastic shroud and LED-lit AMD logo of the Wraith. Other than that, they are basically the same cooler so with that being said, you can read my review of the Wraith Cooler here. The stock cooler is compact enough that it shouldn't interfere with other components unless you have an extremely cramped case.
Comparison
CPUs Tested In This Review
Model:
AMD Athlon X4-880K
Intel Pentium G4400
Price:
$95
$60
Core Name:
Godavari
Skylake
Manufacturing Tech:
28nm
14nm
Cores / Threads:
4/4
2/2
Base Freq:
4.0 Ghz
3.3 GHz
Boost Clock:
4.2 Ghz
N/A
L2 Cache:
4 MB
2 x 256 KB
L3 Cache:
N/A
3MB
TDP:
95W
65W
Socket:
FM2+
LGA 1151
Unlocked:
Yes
No
iGPU:
No
Yes
The X4-880K processor has four cores based on the 28nm process and is clocked at 4.0 GHz with a boost clock of 4.2 GHz. The chip comes with 4MB of L2 cache and no L3 cache and it is compatible with the FM2+ platform. The Intel Pentium G4400 is a non-hyperthreaded dual-core that is based on the 14nm Skylake CPU architecture. It is clocked at 3.3 GHz and doesn't feature any Turbo Boost clock. It comes with just 3 MB of L3 cache and a TDP of 65W.
Navigation: