AMD Ryzen 7 1700X Review: Lives Up To The Hype
Author: HP Date: Manufacture: AMD Product Name: Ryzen 7 1700X Price: $399.99 Warranty: 3 Years
Introduction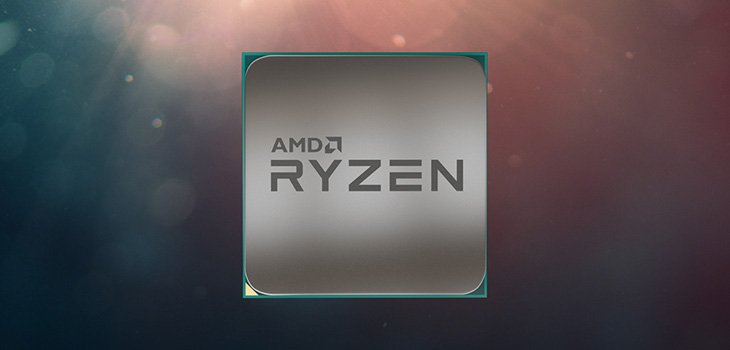 With the release of the Ryzen processors, AMD has undoubtedly shaken up the market with its Ryzen 7 line-up and has put serious pressure on Intel. Their Ryzen processors finally bring much-needed competition to the CPU market that's been dominated by Intel for quite some time now. The Ryzen 7 processors come in a very attractive pricing while offering top-notch performance and in this review, we are going to focus on the Ryzen 7 1700X model. The price points are shockingly low, with the 1800X at $500, the 1700X at $400, and the 1700 at $330. AMD's Ryzen 7 1700X and 1700 are the little brother of the flagship 1800X and they all share identical core counts, same amount of cache and come with an unlocked multiplier. The only difference is that these two models come with lower clock speeds but with a little bit of overclocking, you can easily reach the performance of the 1800X.

We have already covered the Ryzen 7 1700 in-depth and we were blown away by its excellent price-to-performance ratio. In our AMD Ryzen 7 1700 CPU review, we compared the Ryzen 7 1700 to the i7-6900K and we found the Ryzen 7 1700 performing similar to the i7-6900K in productivity and gaming workloads while costing 1/3rd of Intel's i7-6900K processor. There's absolutely zero reason to buy an i7-6900K now that the Ryzen 7 processors are available. Not only is the Ryzen 7 1700 cheaper by about $700, but it is also on a brand new platfrom that will last until 2020 while the i7-6900K is on a dead platform. Intel's platforms normally have a much shorter life-span compared to AMD's, and also, don't forget that building an Intel based system costs much more too. If you are building a computer and plan on spending around $300 on just the processor alone, the Ryzen 7 1700 is a much smarter buy than any Intel processor that's currently out there.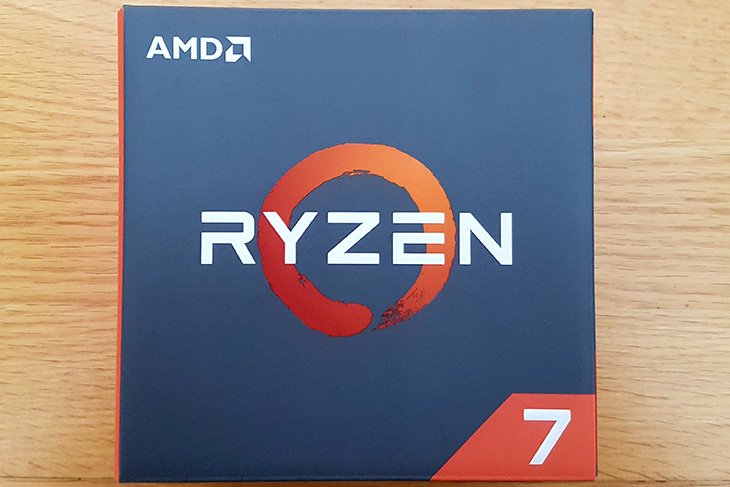 The Ryzen 7 1700X has a base clock speed of 3.4GHz and can boost its cores to 3.8GHz which is a relatively big difference compared to the Ryzen 7 1700 that has a base clock of 3.0Ghz. The Ryzen processors are based on the Zen architecture which is a brand new architecture built from the ground up. I have covered AMD's Zen architecture in my Ryzen 7 1700 review so you can read that if you want to learn about all the new features that AMD has implemented into the Zen architecture. AM4 is a big step-up from the aging AM3+ socket and it comes with about 40%+ more pins. To put that into perspective, AM4 supports 1331 pins which is a big increase over the 942 pins in the AM3+ socket. Also, the upcoming Raven Ridge APUs will work on AM4 motherboards so you don't have to worry about getting a new motherboard if you plan on buying the new APUs.
Specifications
AMD Ryzen 7 Processors Lineup
Model:
AMD Ryzen 7 1700
AMD Ryzen 7 1700X
AMD Ryzen 7 1800X
Model SKU:
YD1700BBAEBOX
YD1700BBAEMPK
YD170XBCAEWOF
YD170XBCAEMPK
YD180XBCAEWOF
YD180XBCAEMPK
CPU Process Node:
14nm FinFET
14nm FinFET
14nm FinFET
CPU Codename:
Summit Ridge
Summit Ridge
Summit Ridge
CPU Architecture:
Zen
Zen
Zen
Cores / Threads:
8/16
8/16
8/16
Core Clock:
3.0 GHz
3.4 GHz
3.6 GHz
Boost Clock:
3.7 GHz
3.8 GHz
4.0 GHz
XFR (up to 2 Cores):
+50 MHz
+100 MHz
+100 MHz
L1 Cache:
768KB
768KB
768KB
L2 Cache:
4MB
4MB
4MB
L3 Cache:
16MB
16MB
16MB
Unlocked:
Yes
Yes
Yes
TDP:
65W
95W
95W
DDR4 Speed:
2667 MHz
2667 MHz
2667 MHz
DDR4 DIMMs:
4
4
4
PCIe Lanes:
24
24
24
Socket Support:
AM4
AM4
AM4
Transistors:
4.8 billion
4.8 billion
4.8 billion
Die size:
192 mm²
192 mm²
192 mm²
Included Cooler:
Wraith Spire
Wraith Max
Wraith Max
Cooler TDP:
95W
140W
140W
Cooler Weight:
0.425 Kg
0.545 Kg
0.545 Kg
Cooler Dimensions:
109mm (L)
103 mm (W)
54 mm (H)
105mm (L)
108 mm (W)
85 mm (H)
105mm (L)
108 mm (W)
85 mm (H)
Price:
$330
$400
$500
Release Date:
March 2, 2017
March 2, 2017
March 2, 2017
All Ryzen 7 processors have 16MB of L3 cache, 4MB of L2 cache and come with 24 PCI-Express 3.0 lanes and support modern features like dual-channel DDR4 memory, PCIe X4 storage, and USB 3.1 Gen 2. The extended frequency range (XFR) in the Ryzen 7 1700X processor will automatically overclock up to two cores by 100Mhz depending on how good your cooling is. AMD has said that the Ryzen 7 silicon packs 4.8 billion transistors and to put that into perspective, Intel's Broadwell-E chips pack a total of 3.4 billion transistors. AMD plans to use the Zen architecture around a multi-year CPU roadmap which will be aimed at several market segments such as mobility products, HPC products and workstations.

AMD is bundling their Ryzen 7 processors with improved stock coolers which I have already covered in my Ryzen 7 1700 review so you can read about AMD's new Wraith coolers here. Their original Wraith cooler blew me away and it is certainly the best stock cooler that I have tested. I have to respect AMD for putting an extra effort in shipping their Ryzen processors with high quality stock coolers and don't even get me started about Intel's garbage stock coolers. The Ryzen 7 1700 comes with a circular 95W Wraith Spire cooler, while the Ryzen 7 1700X and 1800X come with the 140W Wraith Max. I don't have any of the new Wraith coolers for testing but it seems that AMD has built the new Wraith coolers like third party coolers with a copper base and heatpipes.
Navigation: