Interview

RelaxedTech had the opportunity to have a conversation with BenQ's Business Line Manager, Chris Wang. Chris was kind enough to answer some questions about BenQ's monitors and BenQ's involvement with the eSports industry. We also ask Chris questions about how BenQ has grown since it was established in 2001 and what the company has accomplished since then.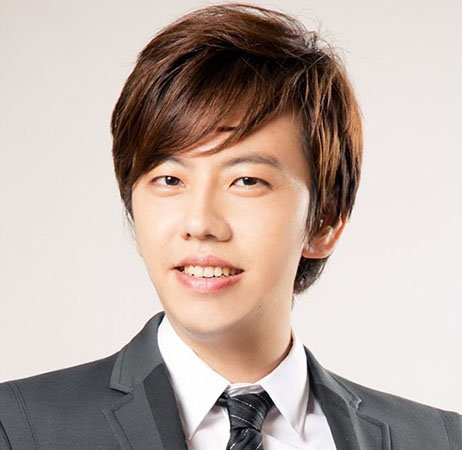 [RT]: Hello Chris! To open up, can you please introduce yourself and tell us what your role at BenQ is?
[Chris]: I started with BenQ in 2013 as Business Line Manager for IT display business in North America. With over ten years' experience in digital marketing, business development and channel management, my role in BenQ is to facilitate increasing sales, long-term business rapport and strategic Go-To-Market planning.

[RT]: How long have you worked at BenQ and can you describe a typical day?
[Chris]: I've worked with BenQ for more than five years. My typical day starts from reviewing business progress and catching up with my team regarding Go-To-Market plan of upcoming new products, influencer communication, digital asset reinforcement and search engine results pages optimization. The whole industry is very dynamic since Amazon takes the lead of eCommerce growth.

[RT]: Do you consider yourself a hardware enthusiast or are you more of a businessman?
[Chris]: I'm definitely a hardware enthusiast and businessman!
I started to build desktop PC from Intel 80386 CPU. Then I walked thru the time of CRT monitor. The first MOBA game I played was StarCraft and following Age of Empires. I was trying to build the fastest PC with GeForce GTS graphic card. Even when eSports tournaments were not as famous 20 years ago, I had teamed up and competed Counter-Strike in university. I had owned SEGA Saturn and PlayStation before console games. As of now, I still own Xbox One, Play Station 4 Pro and Nintendo Switch.
With more than 10 years' experience in IT industry, I was a product manager in IP surveillance, product line manager in enterprise solution of networking and now as business line manager in IT display business. These experience makes me not only a businessman of calculating revenue, but equipped with in-depth product marketing knowledge to oversee industry trend and consumer insight.

[RT]: BenQ was founded in Taipei, Taiwan in 2001. How has the company grown since then?
[Chris]: Established in 2001, BenQ Corporation is one of the six BenQ brand companies and is a leader in personal, professional, and educational digital devices and solutions. We currently operate in 5 regions—Europe, North America, Latin America, China, and AMEA (Asia, Middle East, and Africa) — and are supported by more than 1,200 employees worldwide. Today, the BenQ brand has presence in more than 130+ countries and 155+ Service centers.
BenQ products across B2C business, eSports and B2B solution including color management monitors for professional photography, mainstream eye-care™ monitors, Zowie monitors and peripherals for gaming, no.1 DLP projectors, digital signage products and interactive flat panels.

[RT]: The gaming monitor market is growing every year and it is attracting new players. What did BenQ do in 2017 or has done so far in 2018 to promote their Zowie lineup to gamers?
[Chris]: In the fast-growing gaming industry, indeed, things are getting more and more competitive. Hence BenQ made the decision to have Zowie product line for eSports and BenQ product line for mainstream gaming.
For Zowie product line (https://zowie.benq.com/ ), it includes eSports display, keyboards, mice, mouse pad, audio system and accessories. Every feature you find in Zowie products matters for eSports. Every features you can't find in Zowie products doesn't matter for eSports. Let me give you examples. If you look at Zowie monitors, there's no G-sync or FreeSync features because it doesn't help the performance in eSports tournaments. It can only help on screen tearing for casual gaming. Another example is Zowie mice. From interviewing with eSports players, 70% of them are using Zowie mice even though we are not sponsoring them. For Zowie mice we don't give them different features to sell different price. Instead, every mouse is with same features that you need for eSports tournaments but different size and shape tailored for your comfort.
For BenQ product line (https://www.benq.com/en-us/monitor.html ), the EW/EL/EX series monitors are designed for mainstream gaming market with latest technology like DCI-P3 wide color gamut, Freesync2, 4K HDR, curved display, USB-C or so on. For mainstream gamers, the monitor is a centerpiece for desk like men/women cave. They need their monitor to adapt to various applications such as watching Netflix and with design as advanced as the technology.
So far with this strategy, Zowie is still the prestige brand in eSports tournaments and BenQ monitors gained 60% market share of 4K HDR monitors in Amazon.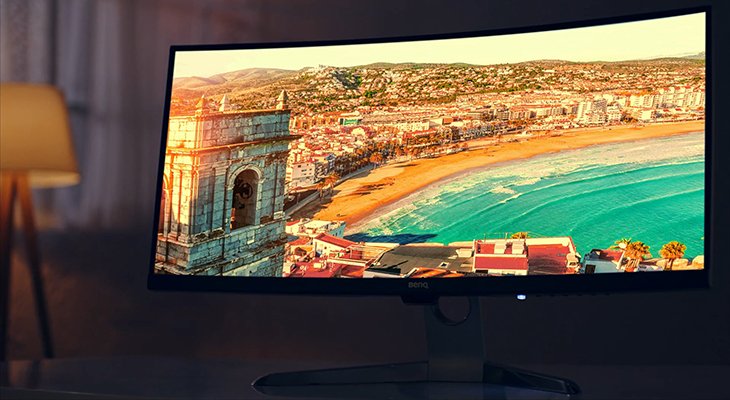 [RT]: Currently, the gaming monitor market is dominated by BenQ, ASUS, and Acer. With that being said, do you find that you are able to compete with other brands easily?
[Chris]: Both ASUS and Acer are respectful brands in gaming monitors. Asus provides wider gaming monitors with G-Sync for the gaming market. Acer provides more affordable gaming monitors for entry level gamers. BenQ provides the most comprehensive HDR experience in mainstream gaming and Zowie dominates on eSports with highest mind share. We are not directly competing with each other but I think we make this market bigger via cultivating in different area.

[RT]: If there was one key aspect you would say sets BenQ's gaming monitors apart from the competition, what would it be?
[Chris]: "If you don't think we are the best, then you are probably not our target audience" said by founder of Zowie. We've involved in eSports community for more than 10 years and most of Zowie team members were eSports players before. If I can only have one word, I'd say "eSports spirit". The "eSports spirit" is what eSport player's need, we design for competitive eSports players with uncompromised quality and performance.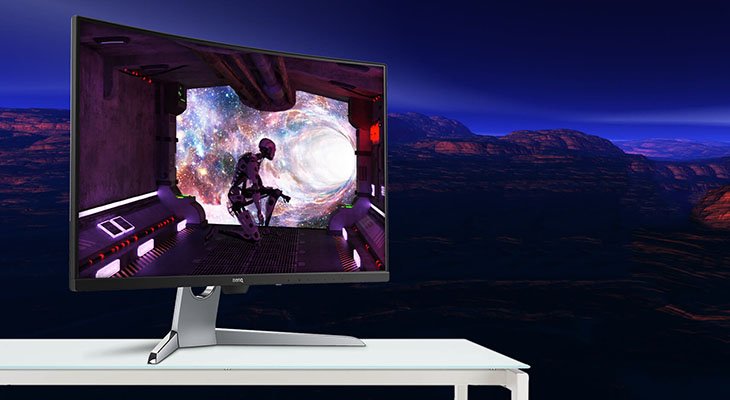 [RT]: Could you walk us through the development process of a typical BenQ monitor, from its conception to market release?
[Chris]: Market research is always the first step when initiating a new project. Not only industry analysis data but in-depth interview with end users are needing to be considered. After the comprehensive market research, we will segment the monitor market by different applications e.g. monitors for eSports. As long as you can segment the market more precisely, you are able to clearly describe people with what kind of characteristics will buy your products. This means you will have better understanding about target audience profile and know how to communicate with them in an appropriate way.
Before new product in mass production, we need to make sure marketing mix in place in terms of product availability, pricing strategy based on competition, channel strategy based on where we can reach target audience and marketing communication strategy considering all digital assets readiness.

[RT]: How closely involved with the eSport community is BenQ?
[Chris]: BenQ/Zowie involvement in eSports community is farther ahead than you can imagine. As far as I know, most gaming brands used to throw money for sponsorship, hire influencers to make buss in Reddit or any social platform and giveaway products to exchange reviews. We did those for eSports before, but now we are more focused on engaging gamers directly via owned tournaments, LAN center/gaming café nationwide and weekly Zowie tour. We could continue throw money in sponsorship but we are more than eager to engage with gamers directly help them perform better in eSports tournaments via learning more about how to use Zowie products.

[RT]: When BenQ designs new products, what are the key aims that you focus on? Do you focus on performance, features, aesthetics etc?
[Chris]: eSports gamers' performance during tournaments is always the priority. Performance here is not about product spec but experience/competition. For example, G-sync is a product spec and doesn't make you perform better in CSGO. Then we won't consider it into our product design. 240Hz for very professional eSports athletics helps then react faster. So we do have some models supports 240Hz refresh rate. So back to you question, performance and experience in eSports competition is what we consider when designing new product for eSports.

[RT]: Is there a trend towards curved gaming monitors and how big is the market within the gaming monitor niche?
[Chris]: Although I saw curved monitors shipment in North America market was 30% YoY growth, curved gaming monitors are still a niche market to my understanding. As I know people who are interested in racing gaming more than welcome curved gaming monitors due to 21:9 aspect ratio brining more immersive experience. Other than that I don't know any "in game benefit" of curved gaming monitor. However, for people own need man/women cave, I can see the benefit to have curved monitor in an all-around solution. For the target audience, monitor is the centerpiece of their desk, so a nice looking curved monitor with comprehensive connectivity like USB-C is their favorite.

[RT]: We have reviewed many BenQ monitors such as the EX3203R, EW3270U and EX3501R and found them to be fantastic gaming monitors. Can you please tell our readers the approach that BenQ took when creating these monitors?
[Chris]: Sure thing! When we look at current gaming market, we have Zowie share as a prestige eSports brand on the top the pyramid and comes with highest mind share. However for BenQ fans who need an all-around monitor for not only gaming but Netflix watching, video/photo editing, they have fewer options in the market. So we got the idea that we need a new series monitor not only equipped with gaming features (Freesync/Freesync 2, 100Hz/144Hz, 4K HDR) but also with better color performance (100% sRGB, DCI-P3 color space like iPhone/iPad) and better connectivity (HDMI 2.0a for 4K 60Hz playing, USB-C for New MacoBook Pro/Air/New iPad Pro) on top of this, we make the design as advanced as the technology so these BenQ monitors you won't want to hide.

[RT]: What plans does BenQ have for 2019 and where do you personally see the gaming monitor industry heading in the future?
[Chris]: Gaming market is getting crowded now. I foresee gaming market soon will be like smartphone market eliminating vendors who don't have domain knowledge in eSports/gaming and just copy hardware spec with lower price. BenQ/Zowie have the commitment to eSports/gaming industry. We will continue cultivating eSports/gamming community and engage with gamers directly. It's not an easy job but it helps us to understand gamers more. In addition, it's hard to imitate by other brands who still throw money buying sponsorship.

[RT]: Last but not least, what do you want to tell the gaming monitor community about the future of gaming monitors from BenQ?
[Chris]: As gaming monitor's founder and creator, BenQ/Zowie is committed to provide best in-game-benefits and direct communication for competitive gamers. For Zowie product line, we will continue to include design and spec that benefits eSports players and exclude features not helping on tournaments to maintain a reasonable price. For BenQ product line, we will continue to introduce design and specs that can bring you ultimate entertainment enjoyment.

[RT]: We would like to thank Chris for taking his time out to do this interview.