Interview

RelaxedTech had the opportunity to have a conversation with eSports expert Patrick Soulliere II about Fortnite's growing popularity, and how to make sure your PC is battle royale ready. Fortnite is available on mobile, consoles and PCs, with gamers even hiring tutors to master the game. Patrick has more than nine years of experience in the eSports industry and currently works as the Global eSports and gaming marketing manager at Micron. Micron is a well-known manufacturer in the memory and storage industry and its consumer products are marketed under the brands Crucial and Ballistix.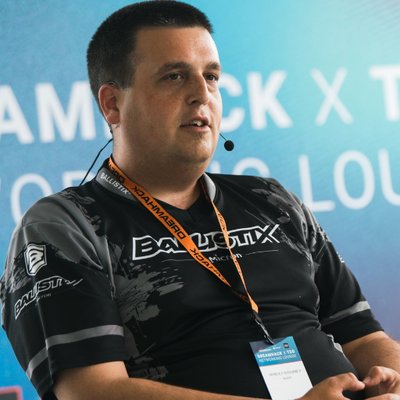 [RT]: Hello Patrick, thanks for taking the time to talk to us today. Can you please introduce yourself and tell us what your role at Micron is?
[Patrick]: I joined Micron in 2016 as the Ballistix Global Gaming and eSports Marketing Manager, bringing with me more than nine years of experience in the world of eSports and covering a wide variety of gaming roles.
In my current role, I'm responsible for developing Ballistix eSports program strategies, event productions, team sponsorships, and managing the eSports marketing initiatives with our consumer electronics retail/etail partners. I also collaborate with internal stakeholders and external vendors to promote and generate enthusiasm for the Ballistix high-performance brand and product lines within the eSports industry and with gaming audiences across the globe.
Our marketing and outreach efforts have increased brand awareness and brand attachment across all of our core global regions.

[RT]: How long have you worked at Micron and can you describe a typical day?
[Patrick]: I've worked at Micron for more than two years, and my typical day starts early in the morning around 6:30 a.m. The first thing I do after waking up, is grab my phone and start checking all the big eSports news so I'm up to speed when I get into the office by 8:00 a.m.
Once in the office, I normally start the day in meetings and catching up with my European colleagues and sponsored teams, since it's their afternoon and end of day. Then I dig into my daily tasks of overseeing all the content and promotions we have going on; it might be reviewing video assets for approval, compiling metrics to show the success of an existing program, or simply looking ahead to what's up next in our promotional strategy. After lunch I typically shift my focus to work on North American eSports activities and initiatives. Overall, the routine can vary quite a bit day to day, as our gaming and eSports marketing programs and opportunities are always changing.
I'm home by 6:00 p.m. and either on Twitch TV watching eSports or playing games myself. In order to stay on top of this competitive, ever-changing industry landscape, gaming needs to be part of your lifestyle. You have to be so plugged in to everything going on; if you slack, you will fall behind faster than you can blink. The gaming and eSports industry is fast-paced, but it's my passion and so I enjoy all of the action and excitement.

[RT]: Do you consider yourself a hardware enthusiast or are you more of a businessman?
[Patrick]: I think of myself as both hardware enthusiast and businessman! I worked in IT for nine years previously, so I love computers and the hardware that powers them, but as a former store manager, I have a sharp business sense too.
Above all - I am a gamer. I originally became interested in computer hardware to try and figure out how to increase my Starcraft: Brood War in-game performance. And I succeeded in management because of the competitive spirit I developed while gaming; I wanted to go into my workplace and be the best!
I am here today because I followed the path of gaming, and I would be a different (more boring!) person had I not pursued my passion and love for all things gaming.
As a brand of Micron, Ballistix (which is now independent of the Crucial brand) high-performance memory has its own legacy of innovation and success. Below are Ballistix product line highlights from the past 13 years:

[RT]: The eSports tournaments have become a global phenomenon. Do you think the eSports bubble will eventually burst or continue to grow?
[Patrick]: I do think eSports growth will slow in the next couple of years due to the breakneck speed at which the industry has ascended. Although that sharp upward trajectory can only continue for so long, the potential for continued growth has not been reached at this point.
I think what a lot of people miss when evaluating the future of eSports is the long game – what will be happening in the industry 10+ years from now. Currently, eSports is dominated by a demographic of 18-35 males. But this next generation of kids – both male and female – are growing up with eSports and gaming as part of their everyday lives. I have two nieces, aged eleven and seven, and they've both grown up watching Minecraft videos on YouTube. They don't see anything weird or odd about watching someone else play video games online; and when they're older, they won't see anything strange about paying to go see an eSports event or buying their favorite eSports player's jersey. In the not-too-distant future, there will be a wide range of people of different ages watching AND playing eSports.

[RT]: How closely involved with the eSports community is Micron?
[Patrick]: I think we have a great relationship with the eSports community. If you ask a Heroes of the Storm eSports fan if they know Ballistix, I'm confident they will say yes and tell you about our awesome Korean HoTs team! And Starcraft II fans can tell you about our Ballistix sponsored players too or our online tournament series, Ballistix Brawl.
Our Ballistix-sponsored players and teams know we care about them and want to see them succeed. Likewise, our Ballistix fans know we are there with them watching big eSports events across the globe. We love being so closely aligned and involved with teams and fans alike!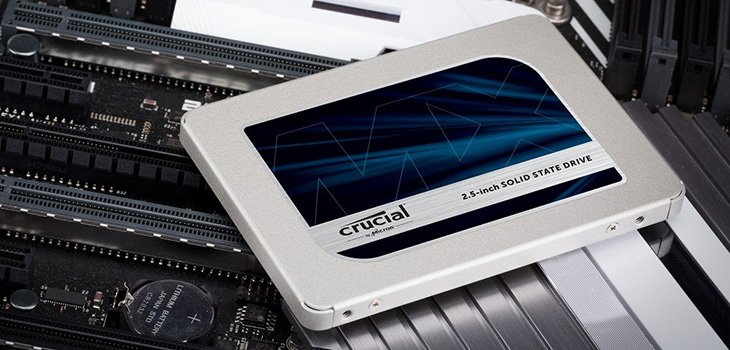 [RT]: With Fortnite's growing popularity, how can gamers make sure that their PC is Battle Royale ready?
[Patrick]: Battle Royale provides an interesting challenge from a hardware perspective: the world of Battle Royale is large, with up to 100 people on the battlefield at one time, so it's imperative your machine is optimized for maximum performance.
While there are plenty of guides available online for building a Battle Royale PC, one component that is often overlooked is an SSD. Slow-moving, mechanical HDD's just aren't game worthy or battle proven, and most gamers realize that SSDs offer superior performance to hard drives in every way. And the good news is there are SSD price points for every budget. For example, in our Crucial SSD product portfolio, we offer a value-focused BX500 SSD and the mainstream MX500 SSD, both of which offer great performance for the price and a five-year limited warranty.

[RT]: What is the most important hardware when building a new machine and what parts can gamers save on?
[Patrick]: When it comes to gaming PCs a lot of people overspend on the CPU and GPU. A mid-range i5 or Ryzen CPU will satisfy most gamers' performance needs and save them money.
As for the GPU, it's one of the more important parts of the system build, but you don't have to go insane with the amount you spend either. Most of us don't have the budget or the need for the new $1200 RTX 2080TI. I have a GTX 980 on my home pc, and while I plan to upgrade within the next year, there's no rush as it still handles modern games well without any lag in game play. Resist the temptation to overspend on the video card and only buy what you need, not what you think you will need in the future.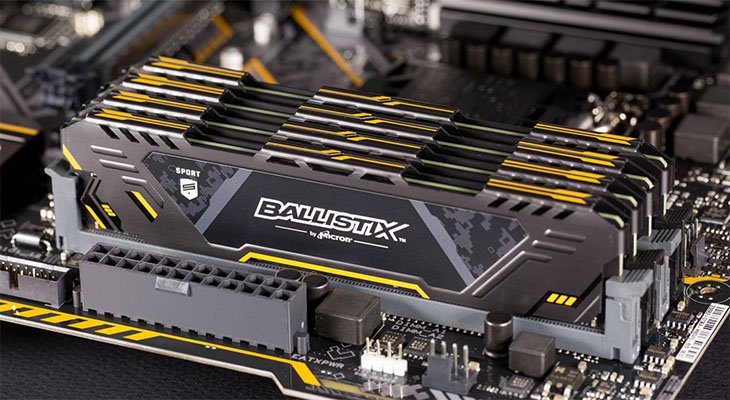 [RT]: Does memory speed matter for gaming? (2133 vs 2666 vs 3000Mhz etc)?
[Patrick]: Memory speed does matter for gaming. For example, in a game like PUBG memory speed makes a significant difference based on the different clock speeds and densities available.
Previously, it didn't really matter what DRAM speed or density you chose, as the memory wasn't the bottleneck for performance. In the modern era, everyone is asking more from their PCs and memory is a major consideration point when building a PC.

[RT]: What new tech can the industry expect to see from Micron in the future?
[Patrick]: While I don't have anything new to share at the moment, you can count on our commitment toward gaming-related products. Stay tuned to Relax Tech and I'll be sure to keep you apprised of any new products we roll out in the days ahead!

[RT]: How does Micron engage customers and keep them aware of their brand?
[Patrick]: We have many ways to engage with our customers, including active social media accounts (@BallistixGaming/@CrucialMemory) like every business today. Our social media team are passionate about our fans and our products, and truly love engaging and interacting with our customers.
We also create a lot of useful, creative content to help educate our customers and keep them coming back for more! We produce fun videos featuring our eSports pros and sharing highlights from major events our teams participate in as well.

[RT]: Some of the most popular competitive eSports games are CS:GO, Dota 2, PUBG, Overwatch, and Fortnite. What other games do you think could potentially cross over into competitive eSports?
[Patrick]: I think there's definitely an opportunity for another RTS title to come in and take market share. Outside of what I hope will be Warcraft 4, there's nothing on the horizon in that category and it still has some obstacles to overcome, in my opinion.
Other than RTS, no other genres jump out at me. I wouldn't be surprised if an entirely new genre is created and takes off in the world of eSports, as we've seen with the Battle Royale. The possibilities are limitless!

[RT]: I always ask this question but what are the specifications of your main PC at home?
[Patrick]: I'm about due for an upgrade myself, but still have a decent gaming machine at home! I was previously sponsored by Alienware, so they provided me with their Area 51 system and it's been excellent. I plan to upgrade in the next couple months, but I'm waiting for GPU prices on the 10-series to drop a bit more. Then I want to build a baller SLI setup!

Line: Alienware Area 51
Processor: i7 7700k
GPU: Nvidia GTX 980
Memory: 32gb of Ballistix Elite
Main SSD: 1TB Crucial MX500

[RT]: Last but not least, is there anything else you want to mention to the public about Micron?
[Patrick]: I'd encourage your readers to check out our most recent Crucial and Ballistix launches! For Crucial, we recently announced our value BX500 SSD, which offers great performance at a reasonable price for anyone looking to finally upgrade from a hard drive. And then earlier in the summer, we announced the Ballistix Sport AT in conjunction with the ASUS TUF Gaming Alliance.
Above all, thank you for your time today – it's been my pleasure! If you want to find me, check out my Twitter at https://www.twitter.com/esvdiamond.

[RT]: We would like to thank Patrick for taking his time out to do this interview.