AMD Radeon RX 560 Review: Faster And Cheaper Than The Competition
Author: HP Date: Manufacture: AMD Product Name: Radeon RX 560 Price: $110 Warranty: 3 Years
Introduction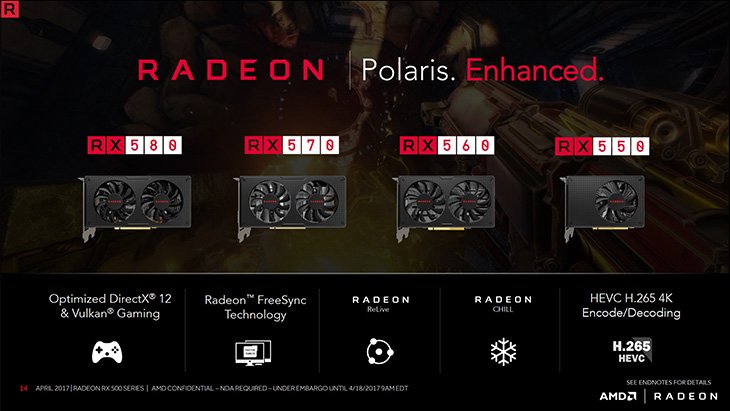 AMD launched the RX 560 back in May with the 2GB model priced at $100 and 4GB model priced at $110. The launch of the RX 500 series is based on refined versions of the Polaris 10 and 11 architectures with the exception of the RX 550 which is based on a new Polaris 12 chip. We have already covered the RX 550 and the RX 570 and RX 580 in-depth and we have found these cards to offer much better performance than the competition.

Today we will be looking at the RX 560 which closes the performance gap between eSports and modern AAA titles which require every bit of performance. While the RX 550 is a card aimed at eSports gamers and is about $20 cheaper than the RX 560, the RX 560 has almost double the hardware specifications so the performance increase is huge. AMD has positioned the Radeon RX 560 to compete directly against the GTX 1050 and in this review, we will pit these two cards together to see which one is the better card.

Something to keep in mind about the RX 500 series is that the RX 500 series was designed specifically for gamers who are on a 2 year old graphics card and have not made the move to 14nm technology. The RX 500 series is meant mostly for people with older graphics cards such as the Radeon 300/200 or GTX 900 series.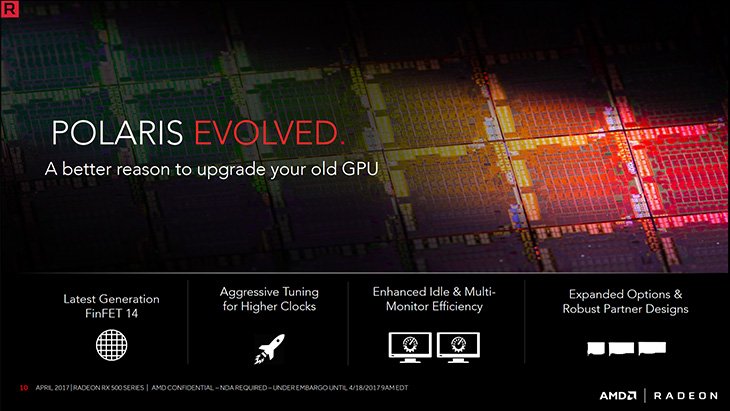 If you are a gamer that is still running a Radeon 300 or GTX 900 series card then there's really no reason not to upgrade to a RX 500 or GTX 1000 series at this point. Although, keep in mind that with the RX 500 series you have the option for crossfire for an additional boost. Whereas with the GTX 1000 series, NVIDIA has disabled SLI support from everything below the GTX 1070. Also, another thing to consider is that AMD is ahead of NVIDIA in drivers and newer games support and AMD's cards get much better with time compared to Nvidia's cards.
Specifications
AMD Radeon RX 500 Series Lineup
Model:
Radeon RX 550
Radeon RX 560
Radeon RX 570
Radeon RX 580
Process Node:
14nm FinFET
14nm FinFET
14nm FinFET
14nm FinFET
GPU Model:
Polaris 12
(Lexa Pro)
Polaris 21
(Baffin Pro)
Polaris 20 XL
(Ellesmere Pro)
Polaris 20 XLX
(Ellesmere XT)
Architecture:
4th Gen GCN
4th Gen GCN
4th Gen GCN
4th Gen GCN
Cores:
512
1024
2048
2304
Base Clock:
1100 MHz
1090 MHz
1168 MHz
1257 MHz
Boost Clock:
1183 MHz
1287 MHz
1244 MHz
1340 MHz
Compute Units:
8
16
32
36
Memory Clock (Effective):
1750 (7000) MHz
1750 (7000) MHz
1750 (7000) MHz
2000 (8000) MHz
Computing Power (FP32):
1,126 GFLOPS
2,232 GFLOPS
4,784 GFLOPS
5,788 GFLOPS
Memory Size:
2GB GDDR5
2GB GDDR5
4GB GDDR5
8GB GDDR5
TDP:
50W
80W
150W
185W
Memory Bus Width:
128-bit
128-bit
256-bit
256-bit
Memory Bandwidth:
112 GB/s
112 GB/s
224 GB/s
256 GB/s
Interface:
PCIe 3.0 x8
PCIe 3.0 x8
PCIe 3.0 x16
PCIe 3.0 x16
Transistors:
2.2 Billion
3 Billion
5.7 Billion
5.7 Billion
Die size:
101 mm²
123 mm²
232 mm²
232 mm²
TMUs:
32
64
128
144
ROPs:
16
16
32
32
Pixel Rate:
18.93 GPixel/s
20.40 GPixel/s
39.8 GPixel/s
42.9 GPixel/s
Texture Rate:
37.9 GTexel/s
81.6 GTexel/s
159.2 GTexel/s
193.0 GTexel/s
Price:
$79
$99
$169
$229
Release Date:
April 20, 2017
May 17, 2017
April 18, 2017
April 18, 2017
The Radeon RX 560 is built using the Polaris 21, code-named Baffin Pro and it is based on a 4th gen GCN architecture. The Polaris 21 GPU has 16 CUs and 1024 cores instead of the 14 CUs and 896 cores found in the RX 460/Polaris 11. Other than that, the transistor count and die size remains the same so the transistor count is 3 billion and the die measures 232 square millimeters. It comes with a 80W TDP, 128-bit memory bus, and a 1090 MHz base with a 1287 MHz boost.

All the RX 500 series support features such as Radeon Chill which is a gameplay adaptive power saving feature, Radeon ReLive which can be used to capture, stream and share your greatest moments, AMD FreeSync Technology, HEVC 4K decoding, and also AMD Eyefinity Technology.
The Card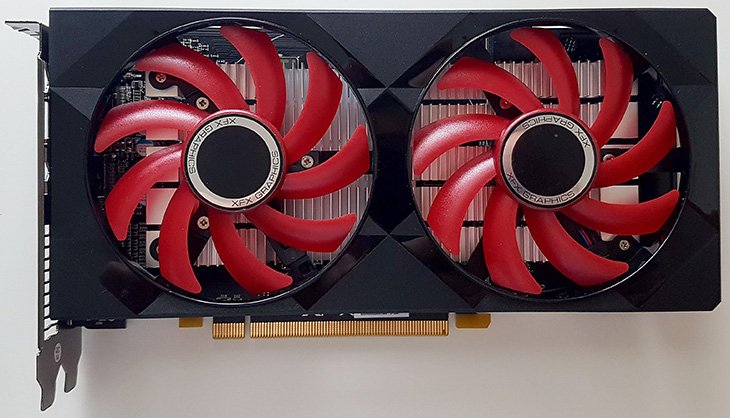 AMD has sent us the XFX RX 560 Double Dissipation OC 4GB card for this review. This card comes with a slight boost of 1295 MHz factory overclock which is a 1.6% increase over the reference design but it shouldn't make too much of a difference in performance. With factory overclocked cards, keep in mind that you're often paying for a better cooler rather than for the factory overclock.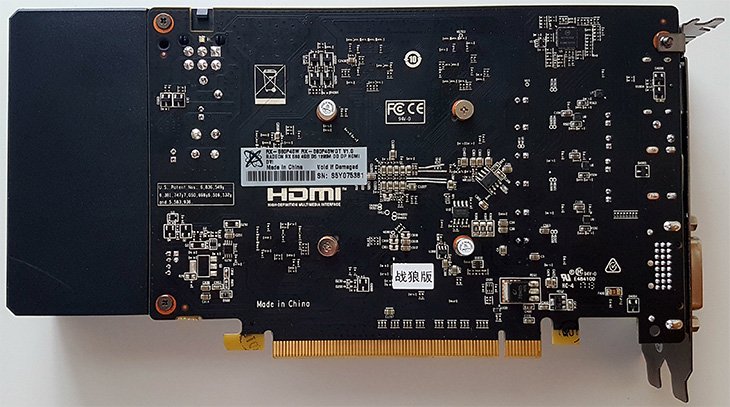 This is a dual slot card that measures 21.5cm x 9.5cm x 3.2cm and weighs around 400g. XFX has equipped this card with three display outputs, one HDMI 2.0b port, a Dual-Link DVI port, and one DisplayPort 1.4. As far as aesthetics and build quality go, this card will look great in any red and black build and it feels solidly built for the price. Looking at the card, we can see that it features a matte black PCB and the card itself is cooled by a large nickel-plated copper base plate without any heat pipes.

This XFX model is a 4GB model and it requires a 1 x 6-pin power connector but there are 4GB models out there that do not require a PCIe power connector so keep that in mind before you decide to purchase one. XFX indicates that a 350W is the recommended power supply requirement to run this card.
Navigation: