Interview

An interview with SilverStone's marketing manager, Tony Ou. SilverStone is a well-known manufacturer when it comes to computer cases and they are known for making high quality computer cases that vary greatly in design and purpose. Tony was kind enough to answer some of our questions about computer cases, power supplies and other upcoming products from SilverStone. We ask Tony questions about SilverStone and how the company has grown over the years and the current series of computer cases which includes Precision, Redline and Primera.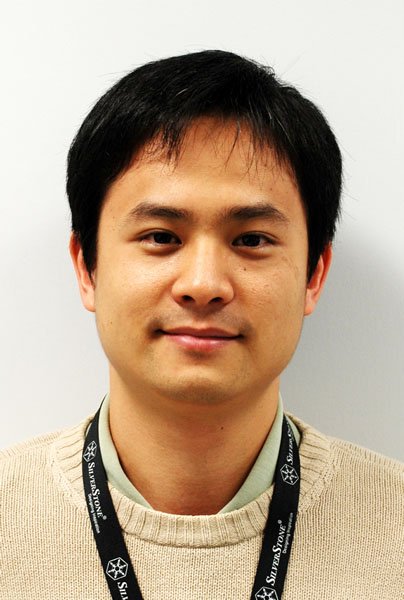 [RT]: Hello Tony, can you please introduce yourself and tell us what your role at SilverStone is?
[Tony]: My name is Tony Ou and I am the Marketing Manager at SilverStone Technology.

[RT]: How long have you worked at SilverStone and can you describe a typical day?
[Tony]: I have been with SilverStone for about twelve years. My typical days during the week consist of various meetings with personnel from sales, engineering, and product management teams while also overseeing activities of our marketing team. We don't out-source creatives so my team is responsible for creating our own website content, retail box/manual designs, press release, and advertising materials. A large portion of my time is also dedicated to media/public relations.

[RT]: SilverStone was founded in 2003 by former Cooler Master employees so how has the company grown since it was founded in 2003?
[Tony]: We've grown tremendously from a niche computer case and PSU maker selling to a handful of countries in 2003 to a multinational component company that has over 500 retailers and distributors worldwide now.

[RT]: SilverStone makes computer cases, power supplies, CPU coolers, fans and other peripherals for personal computers. With all that being said, is the cooling, computer case and power supply market more competitive these days with so many brands coming into the market?
[Tony]: Certainly, when we first started, most companies were more specialized. There used to be only companies that focused on one or two types of components so competition was simpler. But now as the build-it-yourself market has become more popular and lucrative, more companies have diversified their product portfolio into the categories we in. I think the best examples are Corsair and EVGA, both companies did not sell cases, power supplies, or cooling products when we first came onto the market.

[RT]: How long does the testing take for products you guys develop such as power supplies?
[Tony]: Depending on product complexity, power supply testing during development typically takes from half a year to nine months while case testing could be one to three months. CPU coolers could be as short as two weeks for air coolers or up to four months for liquid coolers.

[RT]: SilverStone's cases compete in the enthusiast market with other computer case manufacturers including Antec, Cooler Master, Corsair, Thermaltake etc. If there was one key aspect you would say sets SilverStone's cases apart from the competition, what would it be?
[Tony]: I can't really pinpoint just one aspect that we are different because cases come in all sizes and shapes as do competition. For tower cases, we set ourselves apart by consistently having the best cooling performance. For small form factor cases, we have the most selection and most efficient use of space resulting in smaller case designs. Then there is the HTPC or media PC cases, in which we lead in model selection again and component layout.

[RT]: We have reviewed the Precision PS11, Precision PS13, Redline RL05 and Primera PM01. Can you give our readers a quick overview of what the main differences are between each series of cases (Precision vs Redline vs Primera)?
[Tony]: Precision and Redline series are our entry-level tower case series with Precision having more classic appearance while Redline is more expressive in exterior design. Primera series would be our middle range tower case series that emphasize sleek exterior and plenty of features for the money.

[RT]: What would you say is SilverStone's case market share worldwide?
[Tony]: Unfortunately there are no source that can tell us exactly how many computer cases were sold worldwide so I can't give you what our market share is like. There are also lots of local brands all over the world that many in the US may not have heard of that dominant in their respective countries. If I had to make a wild guess, I'd say it's between 1% to 5%?

[RT]: How big of a role does customer feedback play in how SilverStone operates?
[Tony]: Customer feedbacks is huge at SilverStone. We keep records of direct e-mails and messages we receive from end-users as well as collect opinions on relevant message boards and forums for reference when developing products or improving company operations.

[RT]: Over the past couple of years we have seen a number of high quality products released by SilverStone, what product are you most proud of and why?
[Tony]: I used to worked in the product management team so I've personally worked on quite a few stuff. Looking back, I would say the Temjin TJ07 was the most memorable and a product that I am most proud of. It was truly a dream product to work on as it embodied everything that myself and my colleagues had wanted in a flagship computer case at the time and then some. There was a lot of sweat and blood involved, yeah, you read that right, a couple of my colleagues even bled over the prototypes! Its unique unibody aluminum frame was unprecedented at the time for a computer case so we had to learn as we develop it. Some of the rough prototypes had really sharp edges that could cut through skin just touching it, LOL! Development aside, I think the result speak for itself, the TJ07 has been on the market now for over 10 years and most owners still loves theirs. Although we no longer produce it anymore, the basic design of the TJ07 still lives on and gave birth recently to the awesome XForma MBX MKII case.

[RT]: When SilverStone designs new products, what are the key aims that you focus on? Do you focus on performance, features etc?
[Tony]: Every product is different, what we try to focus on generally is to identify key points that we can do to improve a product or usage scenario. Sometimes is not just about making the product do something better than the previous version or the competition (such as improving cooling performance for case or raising efficiency level on a PSU), but to create a new product type or feature that helps users do things differently or in ways they haven't thought of yet (such as 90 degree rotated motherboard layout for case or short cable kit for PSUs).

[RT]: We haven't seen any new AIO coolers from SilverStone in some time. Does SilverStone have plans to make more AIO coolers?
[Tony]: Yes, we have showed off a few new prototypes at Computex in June so they will be coming soon!

[RT]: What plans does SilverStone have for the second half of 2016 and where do you personally see the case market industry heading in the future?
[Tony]: For second half of this year, we plan on releasing new products in all categories so you can expect to see new cases, PSUs, coolers, storage devices, and lots of accessories. I believe the case market will continue to diversify at a rapid rate as new form factor is introduced such as Intel's Mini-STX this year and interest in small form factor increases. Enthusiasts that want mid to large tower cases for the plethora of liquid cooling gears will also continue to fuel growth in that area so I don't think we will go back to the days when one or two case models will dominate the enthusiasts scene.

[RT]: Last but not least, is there anything else you want to mention to the public about SilverStone?
[Tony]: For those that are familiar with SilverStone and have supported us over the years, I want to say a huge thank you to all of you for enabling us to build incredible dream products over the years. As with any market leading product ideas or concepts, sometimes we may not get it completely right for some of you the first time, but we are certainly a resilient bunch so feel free to let us know what you think any time and we will work hard to realize your dreams too!

[RT]: We would like to thank Tony for taking the time out to do this interview.